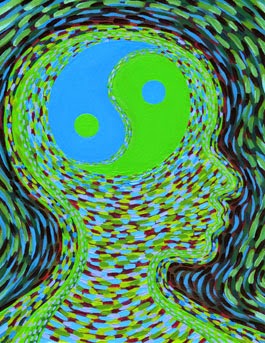 The medical school at my hospital is now offering a structured Wellness Lecture Series for the first and second year students during their lunchtime break, and I was proud to be a part of it last week. I was the first presenter this year with my Heal Thyself talk. It was an honor to share with them my personal experiences in wellness and stress management, and I hope to continue doing it ever year!
The planned lectures to follow include more detailed information about some of the things I discuss in my talk, namely nutrition, exercise, mindfulness practices, etc. So it seemed perfect that my lecture started things out this year! I'm curious what detailed advice the other experts will be providing.
I also recently hosted some female junior medical students at my home for a potluck, and I asked them what kinds of information they would like to see in the Wellness Series. They said that they wanted concrete examples and details of how to take care of themselves. I found this questionnaire from the book The Resilient Clinician, and I thought it might be worth sharing here too. Take it and see if it helps you identify some new self-care strategies!
In last year's NY Times expose Medicine's Search for Meaning, the "hidden curriculum" of medical school is described as one that teaches future doctors to be self-denying, push emotions to the background, and cover up parts of themselves for the sake of work. We have to undo this type of thinking early in their training, before the bad habits set in. We need to be able to uncover ourselves and families. Different institutions have a variety of ways that they deal with this, including entire courses such as The Healer's Art, which is now taught nationwide at more than 70 medical schools. So glad to be a part of an institution that's trying its own methods for raising self-care awareness!
Check out the talk slides and the questionnaire and let me know what you think!