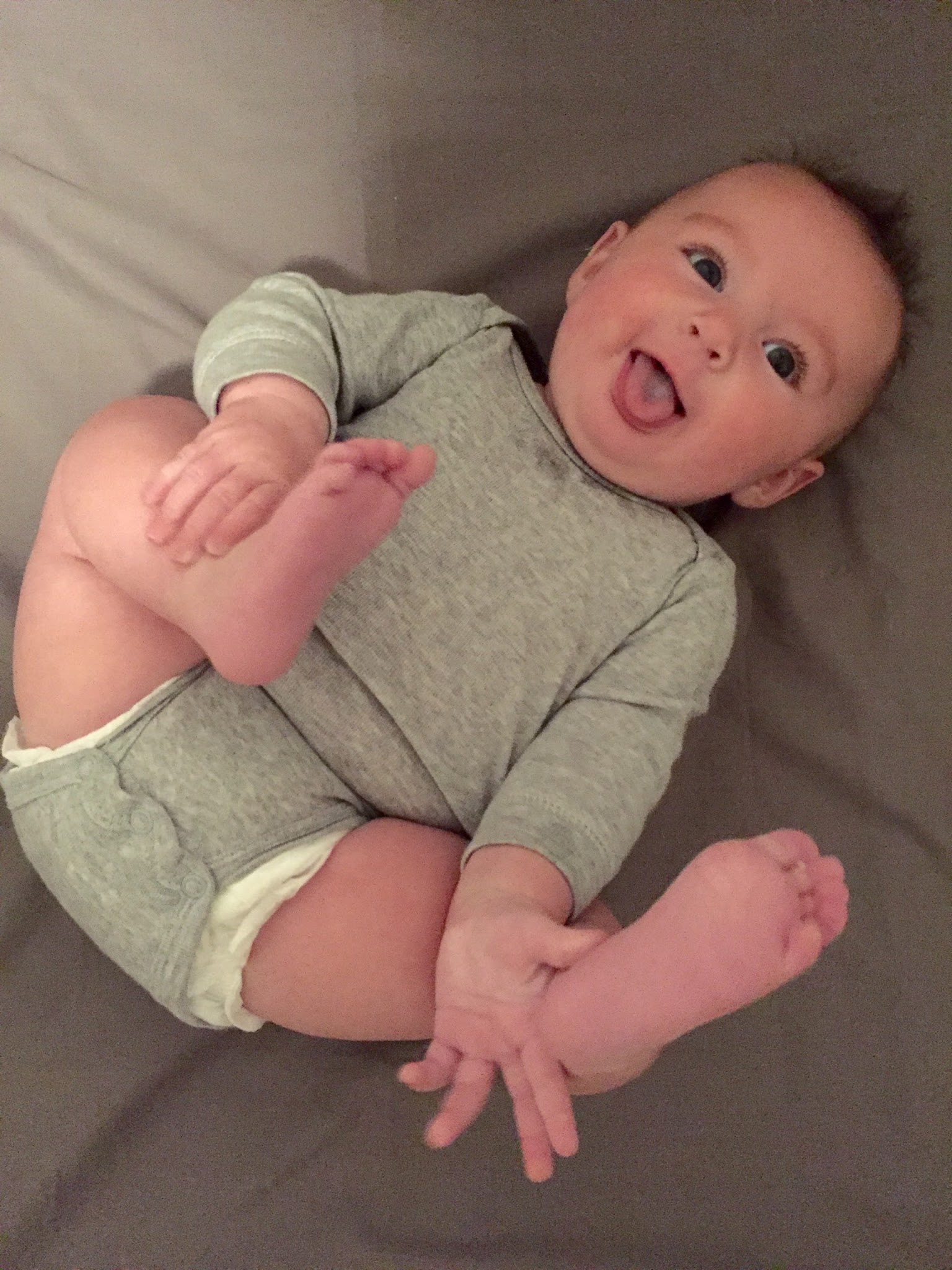 She's growing like gangbusters, stretching out the fabric of her footed onesies until her little toes are curled up and ready to bust out the bottom. So grow her thighs. I examine them in all their glory – soft, buttery skin with rolls of fat, they look like croissants. They are so voluminous that they get stuck in the leg holes of her little Bumbo chair!
I constantly want to kiss them, touch them. She's only getting taller, and her thighs will of course continue to change shape. When she becomes a teen, they'll change shape again. And again when she is a mom herself someday.
I never want her to be ashamed of them, and I never want her to notice me being ashamed of mine. This article gives great tips on how to talk to your children about body image and how to appropriately react if they bring up the topic. The process of course starts with being honest about your own insecurities and being careful about how you talk about yourself, in addition to being proactive and possibly using media to create teaching moments.
I've had my periods of body insecurity, as do many women who have been pregnant and/or who engage in athletic activities (especially those that involve an optimum strength to weight ratio such as climbing). But becoming a mom against many odds has made me proud of my body's power. If you'd like more inspiration, check out this article entitled You Are More Than Your Body(Fat), in which the author transformed her personal body-image demons via five key mindset shifts. From here on out, I vow to refrain from body shaming, publicly or privately. We should all do the same!