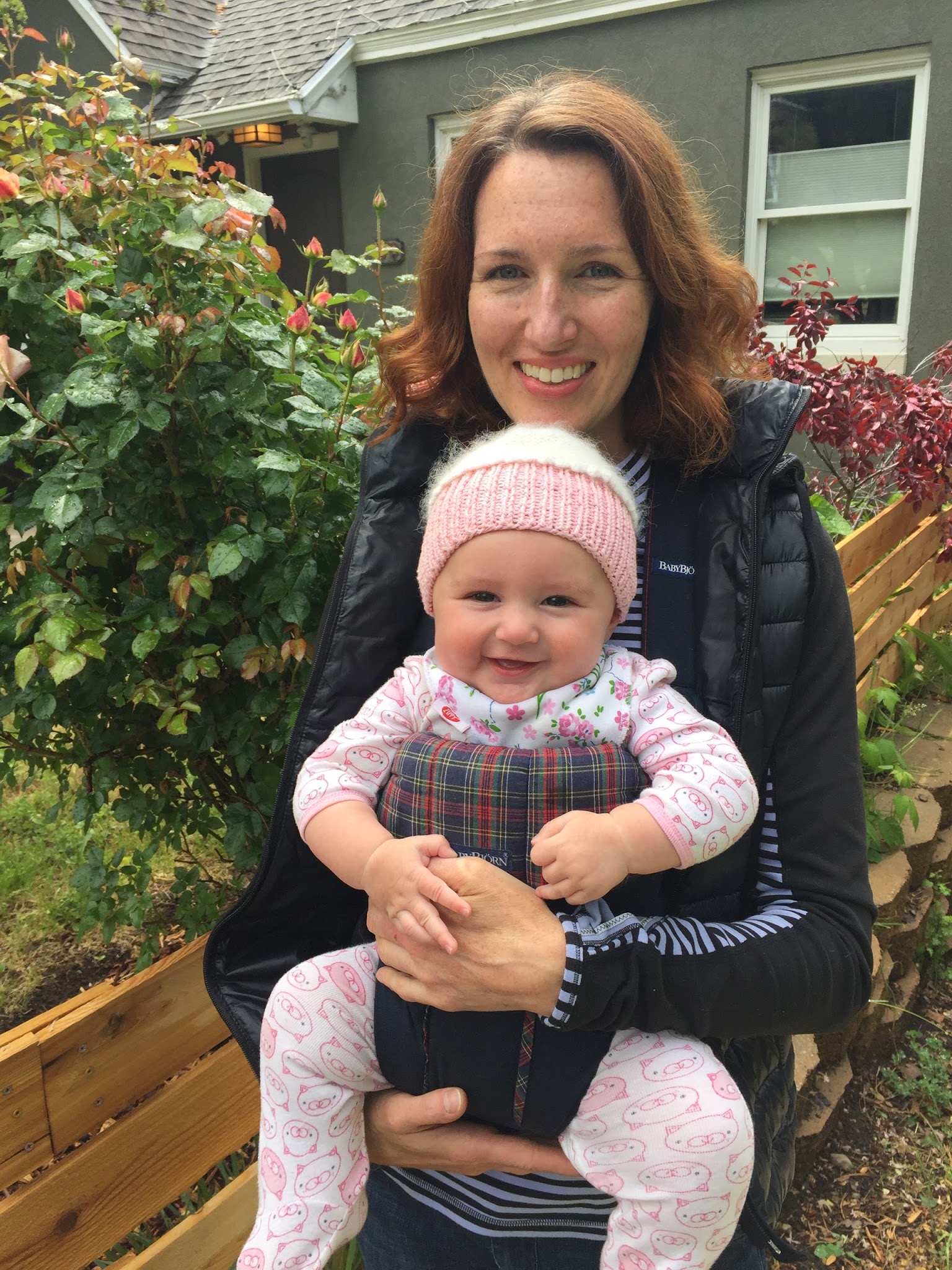 From now on this is the only kind of cupcake I really want (there's a "cherry" on top of that hat)!
From now on this is the only kind of cupcake I really want (there's a "cherry" on top of that hat)!
As a result of what I felt was an out of control craving for sugar and sweet foods, I decided to embark on a 21 Day Sugar Detox (read the whole post here). And I survived without my chocolate and candy! Amazing. Here are my observations:
– The first 2-3 days were the hardest. I was used to having sweet flavors all day, and the abrupt change (starting with my morning coffee) was like a slap in the face. At first, I craved a sweet taste constantly. But that feeling subsided, and my tastes did start to change. A green apple began to taste quite sweet, for example. I wouldn't say that I now love coffee without my vanilla stevia drops, but it isn't bad. Now that I've done it, I can vouch for what others have said: curbing your intake of sweet foods definitely decreases your cravings for them. After a while, I just didn't even think about sweets, and if I saw them lying around (like at work or on the sample table at Costco), I just walked on by without hesitation. In that sense, I feel liberated.
– I saw some physical changes, first negative but then positive. I started out feeling fairly low-energy, like my muscles were heavy. Some people describe headaches or fogginess, but I didn't have these. The fatigue subsided after 5-7 days, and I was still able to climb, boulder, hike, and do yoga while eating this way. I ended up eating less carbohydrates and more fat overall, but I did still have carbs in the form of potatoes, squash, and limited fruits such as green apples, apricots, and bananas. While I did not do the 21 DSD to lose weight, I did lose about 2 pounds. My stomach feels flatter, and I feel "lighter".
– I still needed to eat fairly frequently. I was kind of hoping that decreasing my penchant for sweets would change the frequency with which I feel I need to eat, but it didn't. I still seem to need at least one snack per day and sometimes two. This may have something to do with my adrenal insufficiency, which makes my blood sugar and pressure run low. Some people (including my husband) do well eating only 2-3 times per day, but I just don't think I'm one of those people. And while it means making more food choices and allocating for more prep time on my already busy days, that's fine. So what did I snack on? Most often raw unsalted nuts. They are satisfying and filling in relatively small quantities (as long as they are truly raw and unsalted as opposed to highly palatable and "poundable" roasted and salted nuts!). I seem to be able to moderate my intake of them without going overboard. My faves are almonds, walnuts, and pistachios. And I treated myself at night after dinner with a spoonful of coconut butter. If you've never tried it, you're missing out! Speaking of moderation…
– Maybe I'm not a moderator… I realized as I was going through this detox that I was basically "playing an abstainer" for 21 days. It wasn't so bad. Flat-out abstaining from something frees you from making decisions about food, which can lead to a fatigue of willpower over time. However, I do plan to re-expand my sweet food choices to include any fruit of my choosing and things sweetened with stevia. But now I'm going to try adding some rules to my moderation. Mark's Daily Apple recently published a post about the idea of defining moderation, and it made sense to me. In reality, we all moderate some things and abstain from others, blending the two concepts together to create a lifestyle that is both enjoyable and amenable to achieving specific goals. My new rules: no added sugars in the house, no free treats at work, and keep sweet foods to later in the day. We'll see how well it works!
All in all, I found this to be a very positive experience. I feel more confident and in control of my hunger/cravings, and I have a renewed commitment to eating healthier foods. However, I realized through this process that I turn to sweet foods in times of stress. And moderating or abstaining from sweets is not going to make my feelings of stress disappear. Part of long-term success for me is going to come in the form of being mindful about my stress level when I feel I need to have sweet treats.
If you're interested in cutting back or eliminating sugar from your diet, I'd definitely recommend the 21 DSD. You can find the book explaining the whole program at your local library or on Amazon, but Diane also offers online E-book content with support groups if you like that kind of thing. Some other good resources: the Shameless Mom Academy recently put out a good podcast about sugar cravings and "bad food days" with some quick and easy tactics, and Barry Friedman recently wrote a book (although somewhat skewed towards vegetarianism) describing his own 30-day sugar-free experiment called I Love Me More Than Sugar. Love that title!