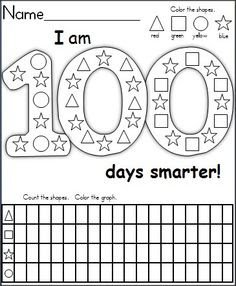 We were doing one of our long walks, musing about the future and hopes of doing lots of international travel with our girl. Will she make friends in far off places? How will they stay in touch? The answer is easy in the age of email and social media, where you can Skype or FaceTime someone time zones away and it seems as if they are in front of you. But when I was a girl, I had pen pals. We moved relatively frequently when I was young, and I wanted to keep in touch with my little friends. In some instances, I never saw a friend again, but we kept writing for years. I wrote my grandparents long letters when they sent gifts. I had a diary (early code for a journal) that I kept on and off through adolescence. In high school (still before the internet), I had a long distance boyfriend with whom I exchanged detailed, multi-page letters worthy of poetry. He is fittingly a journalist now, and although I went the way of science and medicine, I still write as well.
In my early career as an engineer, I prided myself on my rare ability to write clearly. My first managers who were far my seniors requested my editing skills for their own documents, and I happily obliged. In graduate school, I thrived during the completion of my Master's Thesis and still have the leather-bound tome full of esoteric equations and experiments and graphs to show for it. I currently provide my technical editing services to my husband's business on a regular basis.
When I decided to go to medical school, I crafted a personal statement that became well recognized by the faculty where I matriculated. It was an ode to our old, beaten down trailer (affectionately named Betty), the vehicle we had used for living and traveling across the country. Although I carried a decent transcript and above average test scores, so did everyone else; I'm convinced that essay got me into medical school amongst a sea of academically talented candidates. And what did I turn to as my main method of stress management during the most difficult times of medical training? My journal. What do I turn to now when I feel overwhelmed with life and want to sort out the many things in my mind? My journal and this blog. If I won the Powerball lottery tomorrow, what would I do with my life? I'd continue learning and writing about what I learn. (Actually, I would do this even if I didn't win the lottery!)
Back to the walk… what I realized that day is that all of these experiences, from childhood letters to research papers, have provided the foundation for my love of writing. It's strong and unique for someone with my chosen career path, but it has served me well for these 40+ years, and I expect it to continue to come through for me until I die.
But why write publicly? Why talk to the WHOLE WORLD about your thoughts, fears, successes, and failures? It exposes you to judgement, criticism, shame… And I would be lying if I said I have never felt any of those things while blogging. The reason to do it is found in these quotes:
Do you know what I learned from writing [How We Die], if I learned nothing else? The more personal you are willing to be and the more intimate you are willing to be about the details of your own life, the more universal you are… – Sherwin Nuland
Whenever you learn something new and want to retain it, you must teach it…. Share your experience and give what you have received. – Denise Druce
People register with the transformation, not just the information. – Trent Baker
I love mixing my passion for writing with the challenge of being vulnerable. I learn from myself with every post. And I hope sharing my experiences and interests provides some learning to others at the same time!
Have you learned anything in particular here at PracticeBalance? Is there anything you'd like to read or learn more about? I'd love to hear from you!