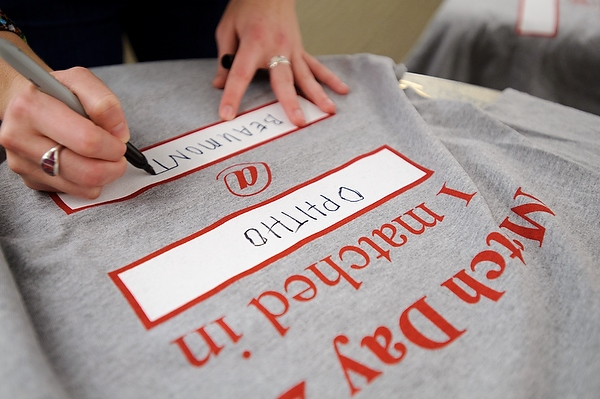 Happy Match Day to all of those medical students who will be soon graduating and moving onto residency! While it is a day of relief in some ways, one more hoop that you've now jumped through on your journey to being a doctor, it can also be a day of stress. And that's not to mention the stress and worry (Will I even match? Where will I spend the next X years of my life?) in the days leading up to today!
I remember my match day and how every direction to my future path was riding on the outcome. As I have discussed, our many roles in life intertwine with our professional roles in healthcare… and one of mine is as the supportive spouse of a lawyer who has his bar certification and successful practice established in one particular location. Moving options were slim to none, to the point where we even discussed living apart for the four years of residency. Thankfully, we didn't have to do that because I matched in our home of Salt Lake City. BUT – I will say that I made a choice in my rankings that I would not recommend to many other people… I only ranked my home program.
That's right. Only one place was on my list. I've never told that to anyone (at work or med school) in anticipation of the shocked looks of horror and negative comments I would have received. Keeping this secret and being open to the strong possibility of having to go through the match again made for a very stressful match season!
For those of you who received your choice outcome today, congratulations! And to those of you whose day did not meet your expectations, I urge you before freaking out to take some time to reflect on the outcome. Get out a piece of paper and journal about it, or call an objective friend/family member and talk about it. Go through the positives, negatives, worries, and anticipations. Eventually, you will realize why things turned out the way they did… even if it takes you all of residency to figure it out!