After a brief hiatus for board study and a short vacation to the sun, PracticeBalance is back with another installment of my personal journey to balance! It feels like spring in Salt Lake already, but regardless of the weather, miniscule tree buds and longer daylight hours signal the undeniable march of time.
In this post, I'll explain how my journey through work/life stress and a quest for balance turned into a story of an underlying and long-standing medical illness. Eliot's continuum of burnout no longer applied; I had avoided frank burnout by taking much-needed time off, during which I systematically addressed my own well-being. But no matter how carefully I practiced my newfound stress management interventions, they would not fix what was going on inside my head.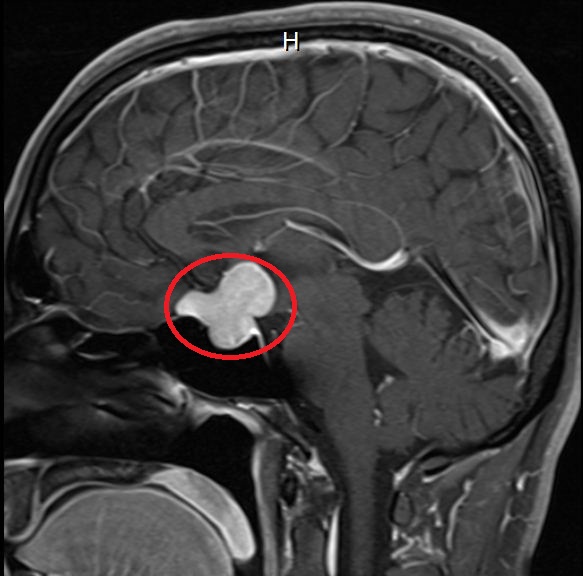 I returned to work around the holidays, feeling rejuvenated but wary of the potential stressors that might put me right back where I started. Anesthesia work itself was fairly easy to integrate back into my life. I had a plan for study and a plan for balance. I tackled and passed the next In-Training Examination through focused study time and continued implementation of the tools in my personal black bag.
Poker champions aside, people can sense your state of wellness merely by noticing little details like your face, your skin, your posture, etc. If you think otherwise, you are fooling yourself! Many of my supervisors and fellow residents commented on the positive changes they saw within me. This fueled my motivation to continue my current practices, but as months went by I felt little improvement in my physical state. My fatigue and weakness continued to gnaw at me. Any physical exercise was still difficult. My weight continued to increase. Concomitantly, I had developed an insatiable appetite and persistently strong cravings for sugar.
One day while preparing to take a patient to surgery, I ran into my reproductive endocrinologist in the Pre-Op suite. He was pleasantly surprised to see me and stated that I was looking "much improved" compared to the fall. I assured him that while I did feel better, I still had some nagging symptoms that refused to subside. Our interaction was cursory, but I sent him an email later to expand on my comments. Could we retest my hormones?
A blood test slipped in between OR cases confirmed that my estrogen levels had not budged. My physician wrote a stern email:
"I am now going to insist that you get that MRI." – MG
In the time it took to get an MRI on the Saturday morning before Easter (begrudgingly arranged to fit my unpredictable work schedule), my life changed 180 degrees. The radiologist called me into her reading room, an unusual act even when the imaging is being performed on a doctor. I flippantly said to her, "Well, you can show me anything you might see… I know I don't have a tumor." But there it was, staring at me on the large, wall-mounted computer screen. It was relatively sizable and not at all subtle. I walked out of the MRI suite into the cold morning air and was immediately blinded by the sun's reflection on the hospital's external metal skeleton. I gasped. I was suddenly in a place I had never been before. I had become the patient: scared for myself, worried how to tell my family that I had been diagnosed with a cancer, curious of the many possibilities for how to eradicate this tumor.