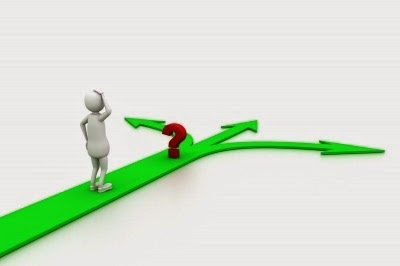 I got this comment on one of my blog posts and decided to turn it into a "Dear Dawn" post:
"Thank you for your wonderful weblog and wise words! Sorry if I'm commenting where I shouldn't be, but I wasn't sure where to ask this question. I'm just a med student but I noticed you're an anesthesiologist. That's really awesome! 🙂 I'm interested in anesthesiology too. Have you by any chance written on anesthesiology and why you chose it? I'd love to read a post about this if you've written about it as I value what you've written here and I'm sure your thoughts would be amazing on this as I'm having a hard time deciding on a specialty? I know I'm probably dreaming as this might not be possible in medicine (so disillusioned sigh), but I'm hoping for a specialty where I can have somewhat of a life outside of medicine. That's my main goal, which I hate to say is the case as I feel guilty as maybe I'm not as devoted as others, but I'm just so burned out already, and want to focus on my family more who I have been missing a lot. I know I definitely don't like surgery as I don't like the work. I don't really like the wards (e.g., social issues, writing admission or discharge notes), but ironically I really love general IM a lot. I also like the ICU. I feel they're the doctors I imagine I've always wanted to be, but the big negative is I don't like the lifestyle of general IM or the ICU. I also like the ED a lot, and maybe that's another option, but I have heard night shifts are hard later in life. Family medicine is ok too but FM is maybe too slow-paced for me. I really like anesthesiology, as again I love the limited patient interaction but also I feel like the general medicine is amazing and I love "doing" things, but I keep hearing about the gloom and doom with CRNAs taking over and practices not hiring partners anymore, but maybe it's not true? I'd love to hear your thoughts if you might have written about this somewhere (sorry I can't seem to find any past posts but maybe I'm not looking in the right place or I missed it)? Thanks so much! 🙂 Kate"
You're right, Kate. I have not written much about why I personally chose anesthesiology or how I recommend choosing a specialty. Based on your comments above, it sounds like you are already on a good path of asking about and observing the positives and negatives of various medical fields. Of course, it goes without saying that ideally you should be somewhat interested in the science behind the specialty you choose. But that is by no means a required factor and only a small part of the picture. With so many choices that have such broad range of everyday job duties, you can make yourself crazy trying to find the "perfect" situation. There is no way to accurately predict the future of the politics and business of medicine, so trying to base your decision on specialty demand or salary brackets is futile.
The truth is this: there is likely not going to be a specialty that has exactly everything that you want and nothing that you don't (and that holds true for any job or profession). Instead, I think the best way to approach the medical specialties (or any particular career path, for that matter) is to spend time learning about yourself. Focus on your own likes/dislikes and strengths/weaknesses:
What types of work environments and tasks do you prefer (hospital or clinic, cerebral or procedural)?
Do you like to work in a team, on your own, or a blend of both (the most likely situation, but certain jobs sway more one way than the other)?
What types of patients do you find that you are most excited to see? Describe your ideal patient (not that such a patient exists, but think about the age, gender, medical issues, etc. of patients that you enjoy seeing).
Do you do well in situations that are unpredictable, or are you most comfortable when you have a schedule and know what is coming?
How do you fare in emergency circumstances? Do you shut down or engage in "go mode"?
Do you have any particular disabilities that might make the practice of a particular specialty very difficult?
Lastly, think about your personal life and career goals. What are your values? How do you measure success? (More about this question in a future post!)
This may not be a clean answer to the question of how to choose a specialty or career path, but not many of our paths in life will manifest a clear, well-marked trajectory. There will probably be a few specialties that mesh with each person, and some of the decision will be based on temporal circumstances (such as the presence of a specific mentor, demand or competitiveness of a given specialty, etc. at the time of decision.)
Regarding my own decision, I started medical school with a specific interest in anesthesiology, given my background as a chemical engineer and some parallels behind the research science of the specialty. However, I was open to many other areas of medicine. I paid attention to my likes/dislikes in the basic science classes and approached each clinical rotation as if I would potentially pursue the particular specialty at hand. I observed the patient populations, the team interactions, the personality types and the lifestyles/happiness levels of the practitioners that I worked with. I thought about the every-day activities of each field and pictured myself doing them as an attending someday.
After entertaining specialties such as internal medicine and neurology, I ended up going back to anesthesiology for many reasons. The anesthesiologists where I trained seemed happy and had personalities that meshed with my own. I enjoyed the subject matter that was presented at the conferences and journal reviews. Through self-reflection, I realized that I craved diversity in my work day activities, environment, tasks, and patients. Anesthesiology is obviously performed on people of all ages, sizes, and disease states. The work tasks are a blend of manual procedures and cerebral problem-solving. It is performed in the hospital environment with a mult-disciplinary team, both of which I enjoy. The workday can be unpredictable in terms of length and caseload, but at least the call is usually infrequent (if in a large enough group, or if you get a no-call position like I have :)), and anyway most of the work is done during the day except for emergencies. There is the potential for some very stressful situations, but they are not constant. It involves no clinic work, which would allow me to travel for extended trips if I chose to. Etc etc.
I hope this helps! If you are in a medical profession or other specialized profession, how did you choose your field of practice? What factors went into your decision? Share your thoughts here!