Is it a ridiculously expensive $300/month gym membership, or a valuable $300/month spa vacation with built-in daily childcare? You be the judge…
Imagine an oasis of a locker room, one with a stone tile floor clean enough to walk on barefoot. Integrated hot tubs, saunas, and steam rooms. A bright cafe with upbeat music and healthy food – where you are welcome to eat, relax, or work. A full-service spa. Indoor and outdoor pools. All the gym equipment you could ever imagine. A heated yoga studio, a pilates studio, and a spacious free area for stretching and mobility work. Multiple group cardio classes every day. Even a Crossfit-style box with racks and bumper plates. Oh… and up to 3 hours per day of daycare with classes for kids!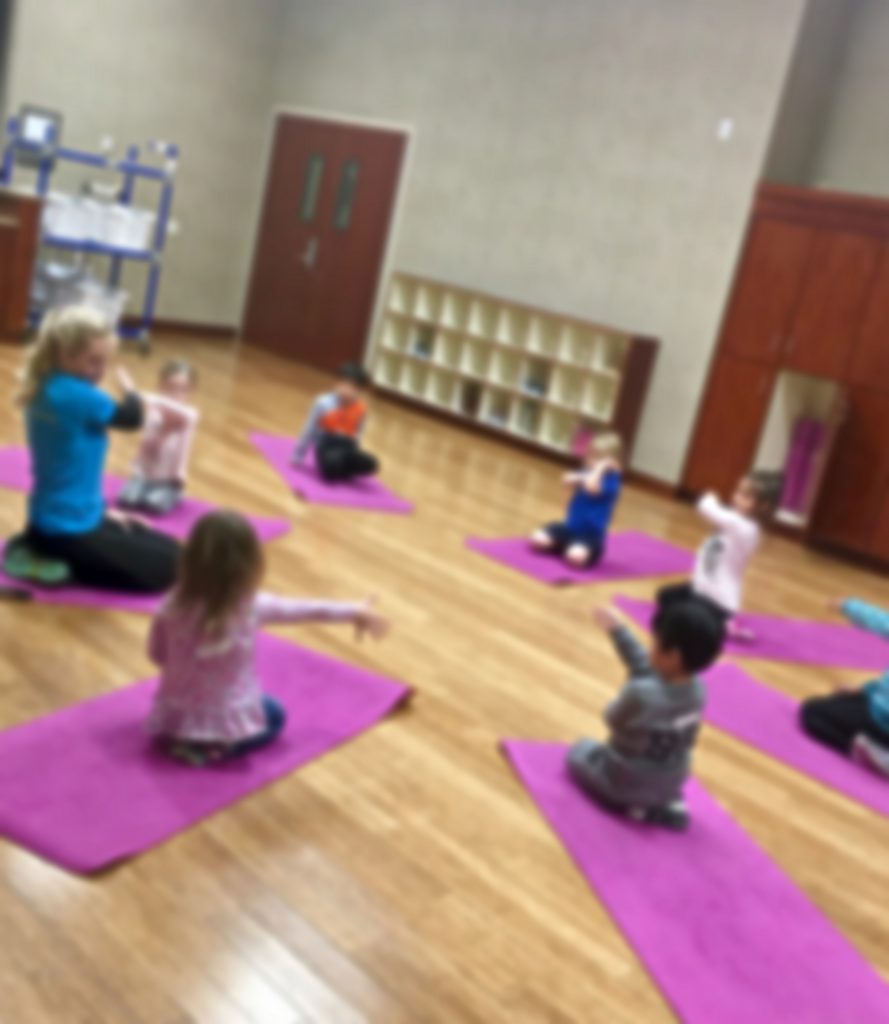 The beauty of working part time in a large, flexible group is that I'm often able to take an extended period of time off after the holidays each winter. No one else seems to care about vacation in January, so no one gets upset by it. The older we get, the less excited we are about snow, so we often spend some time at our condo in Las Vegas. This year, we entertained the idea of going on a bigger vacation out of the country as we did when A was a baby. While travel has gotten easier in some ways as she's gotten older (no more diapers!), it's also more difficult with a toddler compared to a small, non-mobile, non-verbal baby. Some locales we're interested in visiting are difficult to get to, and we just have this aversion to inefficiencies and logistics. While we'd like to go to some far off land with beautiful hiking or climbing, it's not the right time for our family dynamics. And guaranteed childcare on a trip is an elusive thing. Sometimes you can find kids' programs for shorter-term travel like a cruise or all inclusive resort stay, but in our frugal/valueist and slow-travel ways, we ideally like to spend a little longer time if we have it.
We decided to stay in Las Vegas the whole time and join the swanky Life Time Fitness. (Before you read on, I want you to know that this post is in no way sponsored, and Life Time has no idea I'm writing about them.) The ivory tower-like building in the heart of the Summerlin area near Red Rocks Preserve had intrigued us for years, but we'd never gone in. The parking lot is full of Mercedes, BMW and Tesla. Women commonly entering the building are clad head to toe in Lululemon Athletica and carry Louis Vuitton Neverfulls. It's located 15 minutes from our condo, but because of these factors, we always assumed it would be too exclusive and expensive.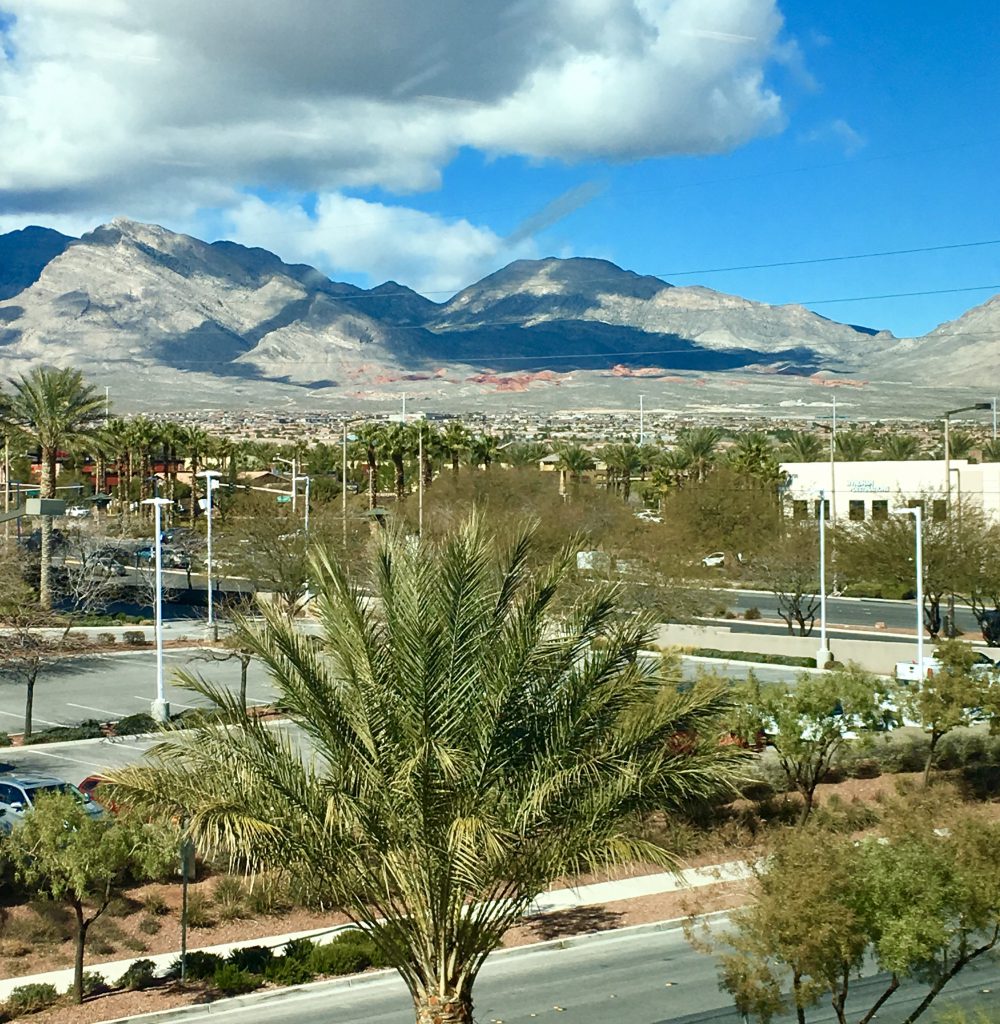 Well, it is expensive, but joining was so worth it. First off, their startup and cancellation policies are very transparent. There's no particular buy-in period, no applications or verification of income, no elitist policies. You pay a startup fee, get charged monthly club dues, and give a 30-day notice when you want to cancel. It's perfect for a temporary membership, although if we lived in Vegas year-round, I'd be tempted to continue because it's that good. They also have a very reasonable membership freeze option for a nominal fee. We waited for New Years promotions and got our startup fee waived. Of note, they frequently offer half-off or severely discounted startup specials during the year as well. After that, we paid about $280/month for two adults and a 3 year old.
I know… it seems steep for a gym membership. Obviously, there are many other members who pay these high dues year-round and don't even necessarily utilize it as much as we have. But keep in mind that we were prepared to go on a month-long trip out of the country and would have spent at least this amount in travel expenses alone. Our condo costs us nothing, so we figured we could at least go out to dinner a few times and still come out ahead compared to financing a big trip. According to Oyster.com, a mid-range all-inclusive week-long vacation in a tropical locale costs $1000-3000 per couple, depending on where exactly you go. And that doesn't account for a child and childcare (offered at some all-inclusives, but not all). The other factor here that really made this work for us is that we greatly value fitness, and going to a gym has always been a regular part of our lives. If you could care less about exercise, then this "staycation" might not be for you.
Let me talk about the biggest benefit (IMO) – the childcare at Life Time. It is, in a word, AWESOME. Our normal experience with gym childcare is a playroom with some toys, maybe a jungle gym-style structure if lucky, and a big TV blaring Disney movies on the regular. Usually, you can drop off your child during limited hours (not always the ones we like to work out, but we've adjusted) for 2 hours max daily. Life Time has all of this and more. In the vast play space, I've never once seen the TV on with the zombified eyes of kids glued to it. There's a fun play apparatus for the bigger kids and lots of imaginative play toys for all ages – play kitchens, blocks, legos, etc. The drop-off hours run all day, and your child can attend for up to 3 HOURS per day (this is huge)! I often spent 1-1.5 hours lifting weights and the rest of the time writing and conducting business in the cafe. If I was too sore to work out, I'd fill the time with a yoga class, sauna, or light cardio. The luxury of a short but dedicated child-free period has been invaluable.
Best of all, Life Time Kids Academy offers classes several times a day: arts & crafts, yoga, gymnastics, dance, sports agility, Spanish, even Japanese. Our daughter absolutely loved gymnastics and arts & crafts. She learned how to do somersaults, down dog, and jumping jacks (among other things) during her time there. The daycare personnel all learned her name very quickly, and they really seem to engage with the kids.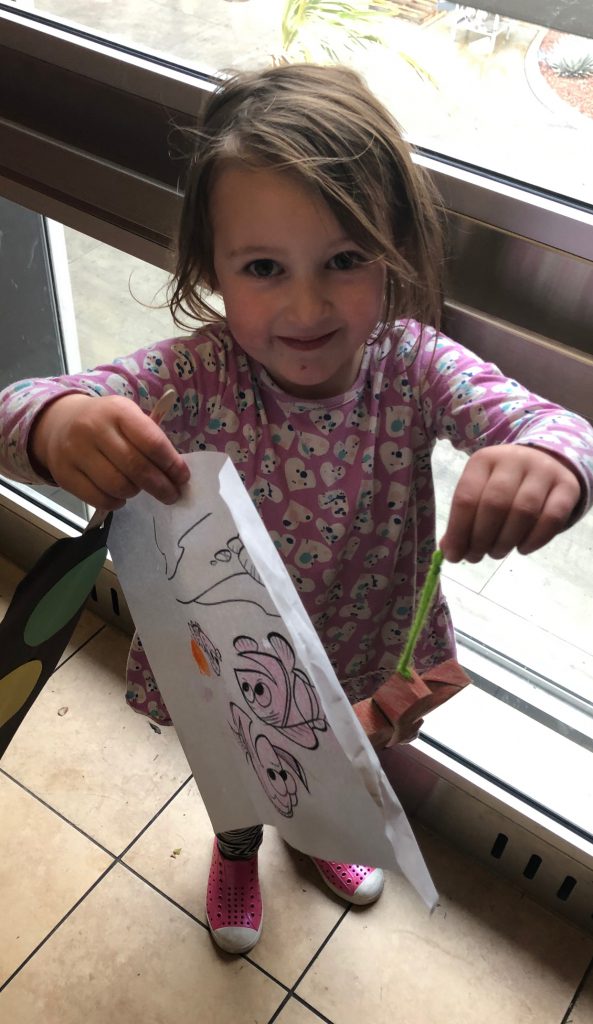 In addition, we all got some perks with our new membership, of which we took full advantage. We each got two free personal training sessions, a discount for food in the cafe, a discount at the spa (which I used to splurge on a pedicure on my birthday), and – get this – one free MONTH of weekly swimming lessons for A. We'd been wanting to have her try swimming lessons, so this was the perfect opportunity. Because of the date/time we chose, her lessons even ended up being 1:1 with the coach.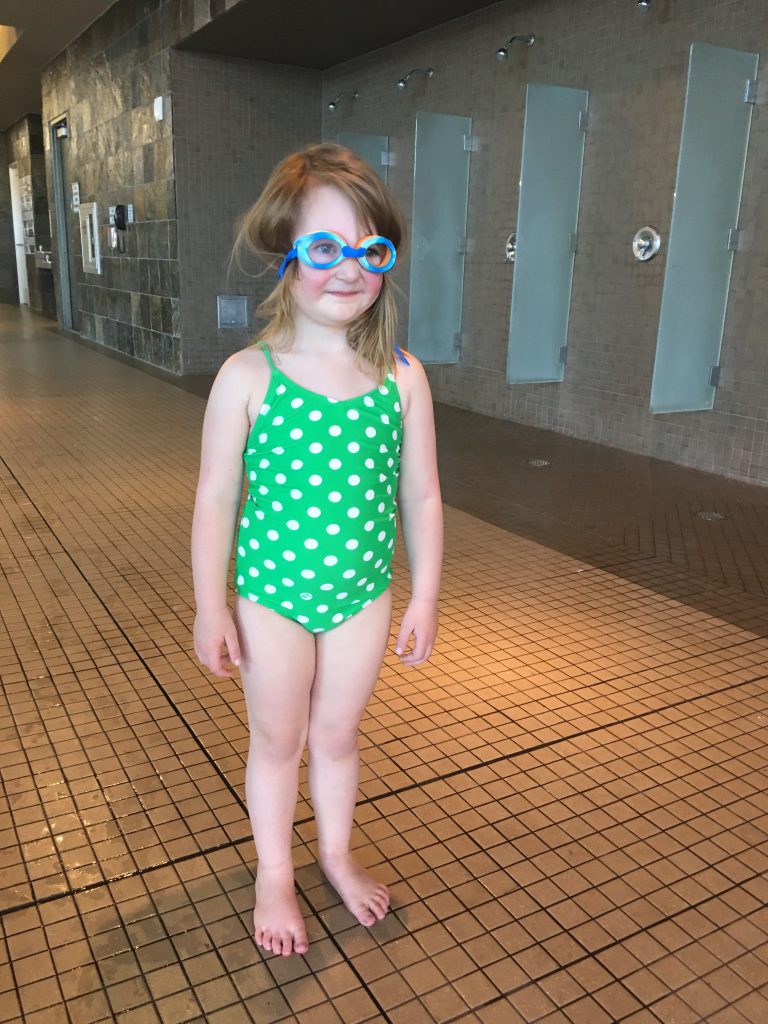 You'd think at a gym like this there'd be a significant amount of pressure to pay for the extras and extend the introductory perks, but that was not the case. The culture at Life Time is refreshingly no-nonsense and very friendly. Everyone, from the cafe workers to the receptionists to the trainers, is seriously so nice (and not in a fake way). They also offer monthly guest passes that you can gift to anyone you wish. You don't need to be present, and the guest pass gets an entire family into the gym for a day without restriction.
Needless to say, we all had such a great time during our Life Time Vegas Staycation. I even ended up rearranging some of my work shifts to extend it into February. Next time you write off doing something that seems exclusionary or expensive on the surface, take a closer look and you may be surprised at how much value that expense can provide.
What about you? Would you spend almost $300/month on a gym? Have you ever found a great temporary childcare situation while traveling? And what do you think about staycations? Share your thoughts in the comments below-