"A luxury, once regularly experienced, becomes necessity." – Unknown
I've never been on a cruise, but I would imagine that the focus is on luxurious convenience. You're craving escape from your current life, your job, your routines. You need – no, you DESERVE – relaxation and pampering. To have everything you want at your fingertips: a soft bed, any. possible food choice you could imagine, sunny days and shimmering pools, and of course ocean views in a temperature-controlled environment. It sounds… perfect.
Convenience and perfection have their place, and yet they can set us up for dissatisfaction. Once we're used to certain luxuries, we need more and better to achieve the desired effect. The same goes for richness of texture and flavor in food, visual stimulation in entertainment, basically any pleasure-seeking practice. What I'm really saying is that a cruise or all-inclusive type of vacation is the junk food or porn of traveling. Just like when we eat too much sugar, we might get to the point when we need a detox to reset our dopamine receptors.
I'd like to make the case for imperfect travel, using our most recent trip to Spain as an example. I've talked about ideal vacations before, giving criteria for what I feel are the perfect conditions for a major trip. While we did meet my normal requirements, things were far from easy or luxurious. Baby was nine months old when we went to Greece last fall, and while that trip had some expected challenges, it worked out to be a nice blend of climbing, relaxation, and family time. Part of that success was owed to a lack of logistics on the small island of Kalymnos, the ability to easily meet other traveling climbers, and the relatively young age of our girl. We started this trip to the Chulilla wilderness area of Spain comparing everything to Greece – which we quickly realized was a mistake. Baby is now an 18 month old toddler: mobile, vocal, and a strong-willed disease vector, on the verge of getting hurt at any given moment. Spain is a vast and spread out locale. We knew no one at our destination, and only one of us (me) knows a little bit of Spanish.
Washing machines are still interesting: Greece on the left, Spain on the right
Travel began as a two-leg flight with a 30 pound lap child, a response by me to a medical emergency on board, and little rest for all. Our arrival was punctuated by a four hour drive with a real struggle to stay awake. After setting out to try some climbing the next day, we quickly realized that most of the crags were on ledges with no good area for children to sit or play at the base. The first week involved allergic stuffy noses all around, a scavenger hunt for our rental car keys (which were found in the toilet), and my accidental addition of diesel to our (unleaded) rental car gas tank.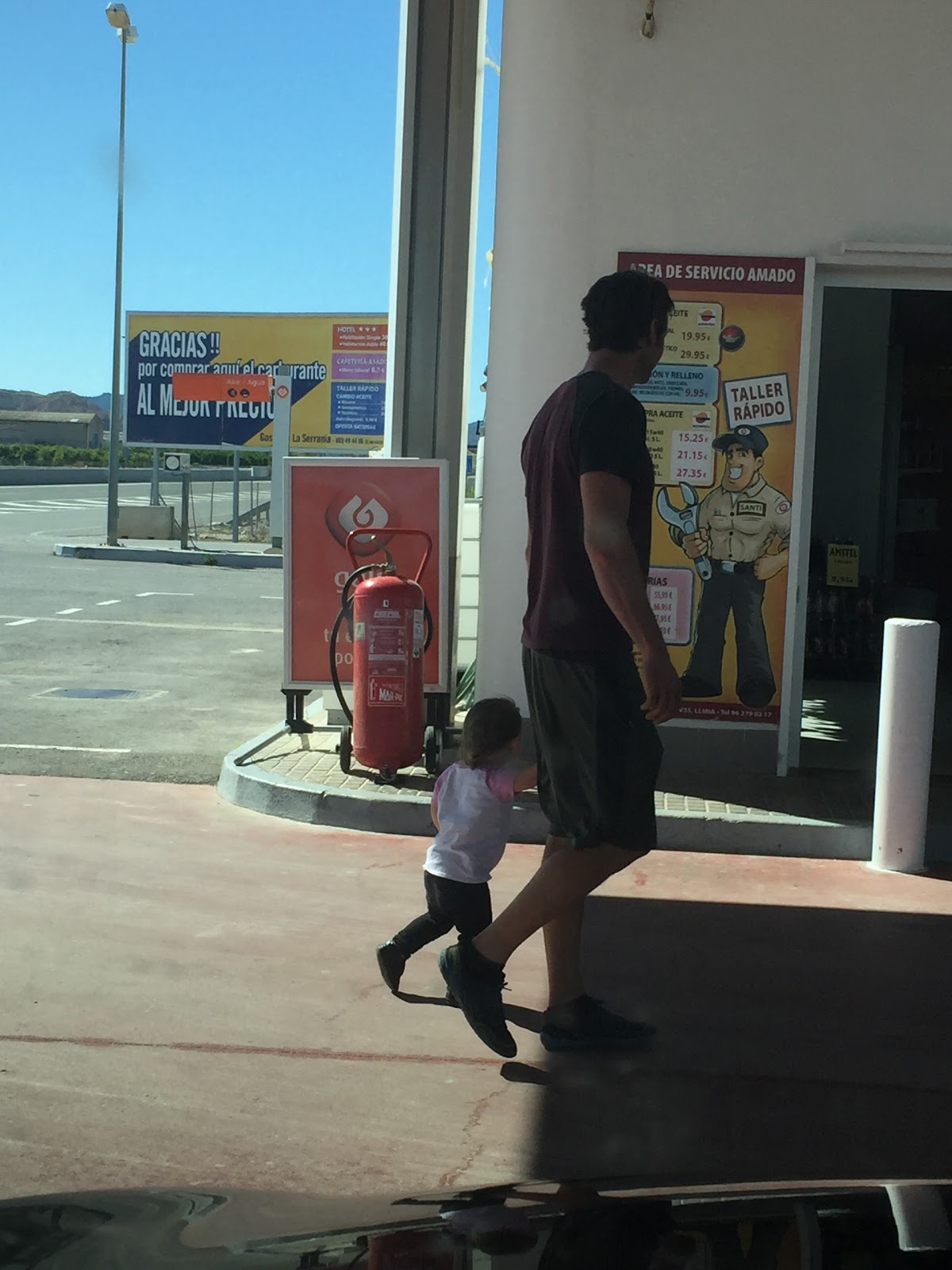 To say that things could only get better at that point was an understatement… and of course, they did get better despite not being able to climb as much as we would have liked. We saw someone we knew from our hometown who was near the end of a trip, and he gladly included my husband in his final Chulilla climbing days. It turned out that our AirBnB apartment host had just returned from years of work as an au pair in London. Not only did she speak perfect English, she was more than willing to watch our girl while we spent some days climbing over the next couple of weeks. It only rained a twice, confined mostly to overnights, and otherwise we spent lots of time in the balmy sun. We discovered a cute playground two blocks from our apartment and ended up walking there every morning. Baby would play, but we adults also played. We exercised there on our non-climbing days, using the trees as pullup bars and the benches as obstacles for jumps and squats. You would think that going to the same park every day for 2-3 weeks would be boring, but it was so interesting to watch how baby played differently each time she encountered the playground structures. One day she would slide down the big slide six times; the next, she would confine herself to the little shaded hut under the slide platform, organizing seedlings and leaves that had fallen from the nearby trees. We watched her go from barely being able to balance as she walked on uneven ground to bounding down the path to the playground.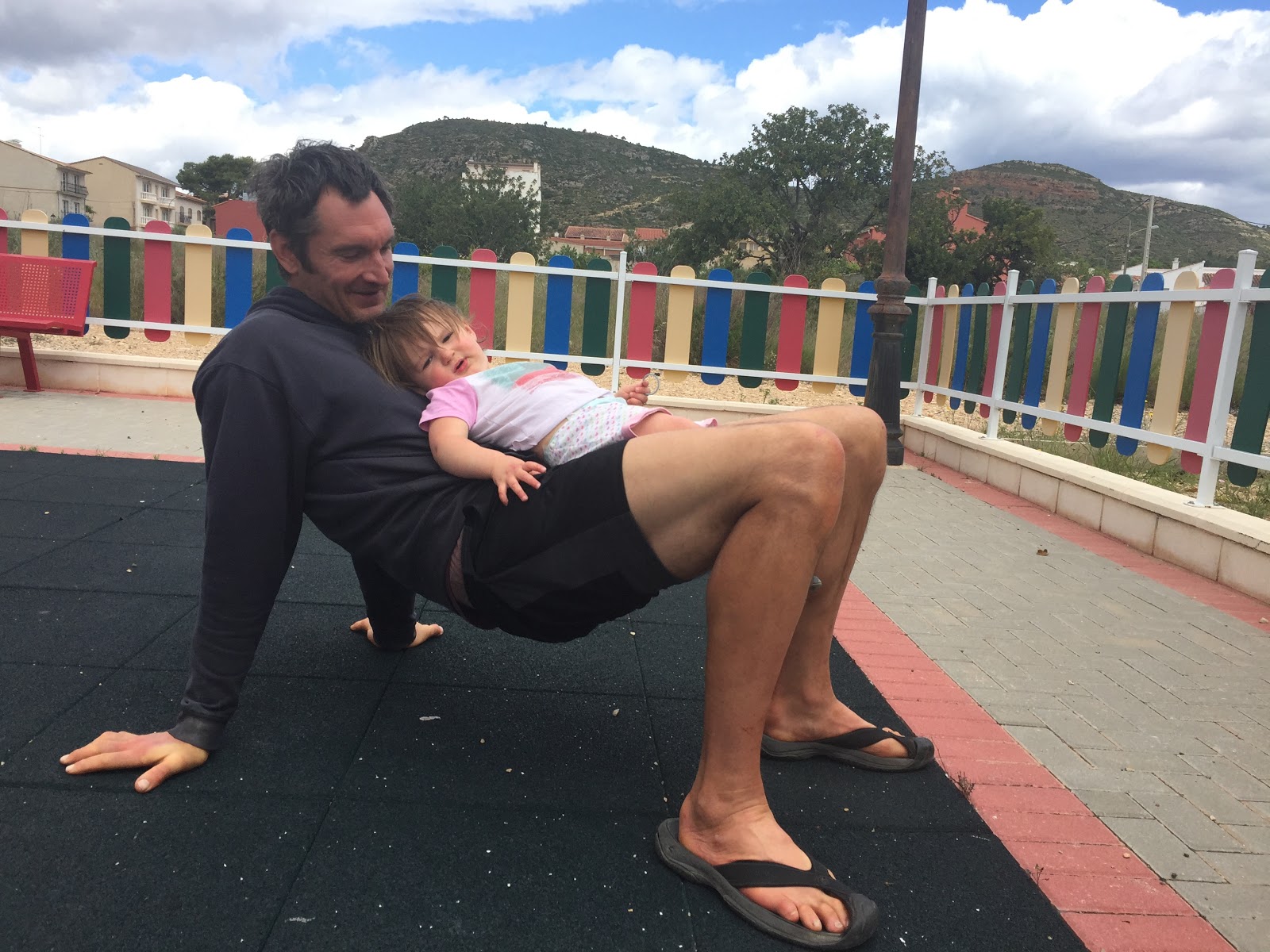 Note that I mentioned our AirBnB. I should admit that, analagous to the individuality of life's stressors, one person's imperfect travel could be considered another's luxury. Pre-parenthood, our years of imperfect travel involved 8 hour bus rides sitting next to a cage of chickens on the dirt roads of Nepal, thatched roof huts in Thailand with mice running on the floors and monkeys running on the rafters, and many a sketchy stealth camping spot in the American wilderness. A whole apartment at that time would have been heavenly, and yet it is now a necessity. We all have our own minimum requirements for comfort and functionality; ours involve a real bed, a kitchen since we cook almost all of our own meals, and access to wifi either where we stay or closeby so that my husband can work when needed.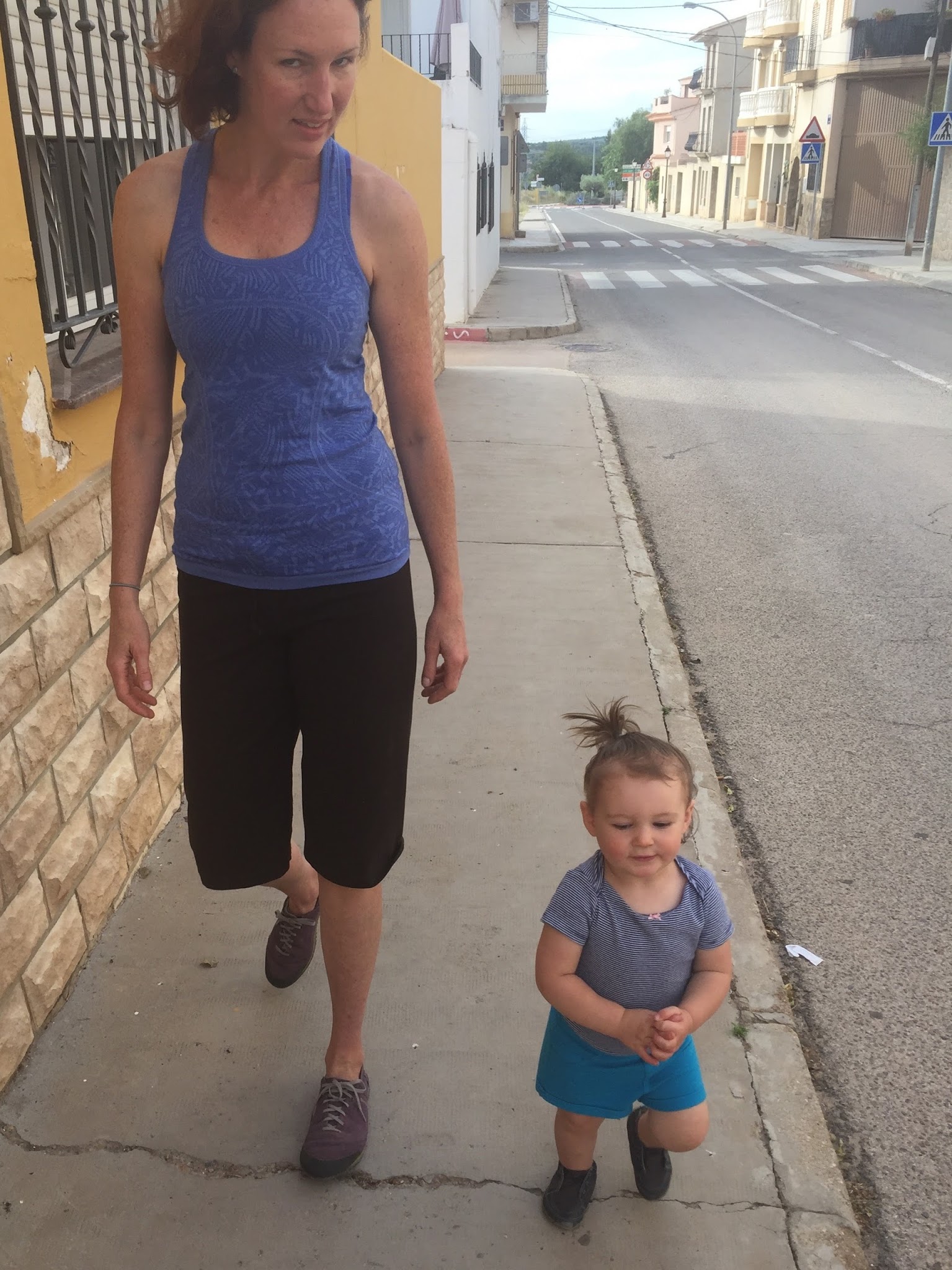 Experiencing some difficulties and hardships while traveling not only make trips memorable, they also permit us to grow. About a week or two into any travel scenario, no matter how many conveniences are available in our locale, I realize the small things I miss from home and take for granted regularly: my dog, who hasn't had enough attention since the baby came around; the 13 foot window in my living room that bathes me with morning sun, my fully automatic espresso maker – a gift to myself after earning my MD that has more than paid for itself by providing us
cups upon cups of daily happiness at the touch of a button for over 10 years. And being that we are avid home cooks, it is an exercise in creativity to make yummy and healthy meals using ingredients found in the local markets and tools found in the apartment. Upon returning home, my blender gave me great happiness!
I understand the place of vacations that don't involve a lot of thinking and suffering, and I sometimes take them too. Many people breaks from stressful jobs and living arrangements, but over my years of practicing balance and making conscious choices to work less, I've found that I don't need a complete escape from challenge and I'm happy to go back to work after traveling.
What kind of trips do you prefer? What are your minimum requirements when you travel? Do you have any imperfect travel memories you can share?