Something I recommend when I talk to people about gaining more self-knowledge is doing hard things: getting out of your comfort zone, trying something new. It's an important part of your self-knowledge journey because it increases confidence, thus reinforcing a growth mindset.
There has never been a better time than now to do a small, 30-day challenge! Here's why…
With all the shutdowns, travel bans, and social distancing, you're likely spending some increased time at home lately. Even if you're still working – either by telecommute or in your normal workplace – there are few open public places to spend time right now.
Yes, the situation is a shocking disruption to our routines. It's introducing a whole new type of stress into our lives. But on the bright side, it's a great opportunity to spend some time with your family, and it's a great opportunity to spend some time on yourself.
With increased stress levels often comes increased buffering/coping mechanisms, many of which can be maladaptive and develop into bad habits. Do you tend to stress eat? Are you consuming way too much media? Are you up at night imagining all the doom and gloom scenarios?
The current situation sucks (to say the least) for so many people in this world. But assuming you stay healthy, this pandemic can be used to your advantage. I know, that sounds wrong and selfish, but here's why I say this:
Maybe you know you need to lose weight, but you've been too busy and distracted to do anything about it. Given the knowledge that obesity is a major comorbidity proven to increase people's risk of developing the serious complications from COVID-19 infection, let this be a lightning bolt moment to jolt you into action. Pondering our mortality can inspire us to wake up and get a handle on all sorts of habits, not only ones related to health but also spending, relationships, etc. It certainly inspired me to change many things in my life when I faced my own serious health crisis in the past.    
So back to the challenges. It doesn't have to be something radical; I'm not talking about some sweeping, lofty goal. In fact, research on habits actually shows that very small changes are what consistently add up to big changes. Choose something that interests you, appeals to your personality, and seems somewhat doable right now on a daily basis, and yet scares you a little bit. It's easy to look at other people's goals and compare your situation to theirs, especially in the age of social media. But stick to doing something that's hard for you.
Here are some ideas that aren't related to feats of strength:
Daily meditation
Daily journaling
Daily gratitude practice
Hugging your spouse every day
Committing to spending a certain period of time outside every day
A challenge can also be about not doing something. A few more examples:
No drinking _______ (alcohol, caffeine, etc.)
No eating _______ (insert addictive food here)
No touching your face
No biting nails (both of these last two are things I've struggled with off and on myself for years)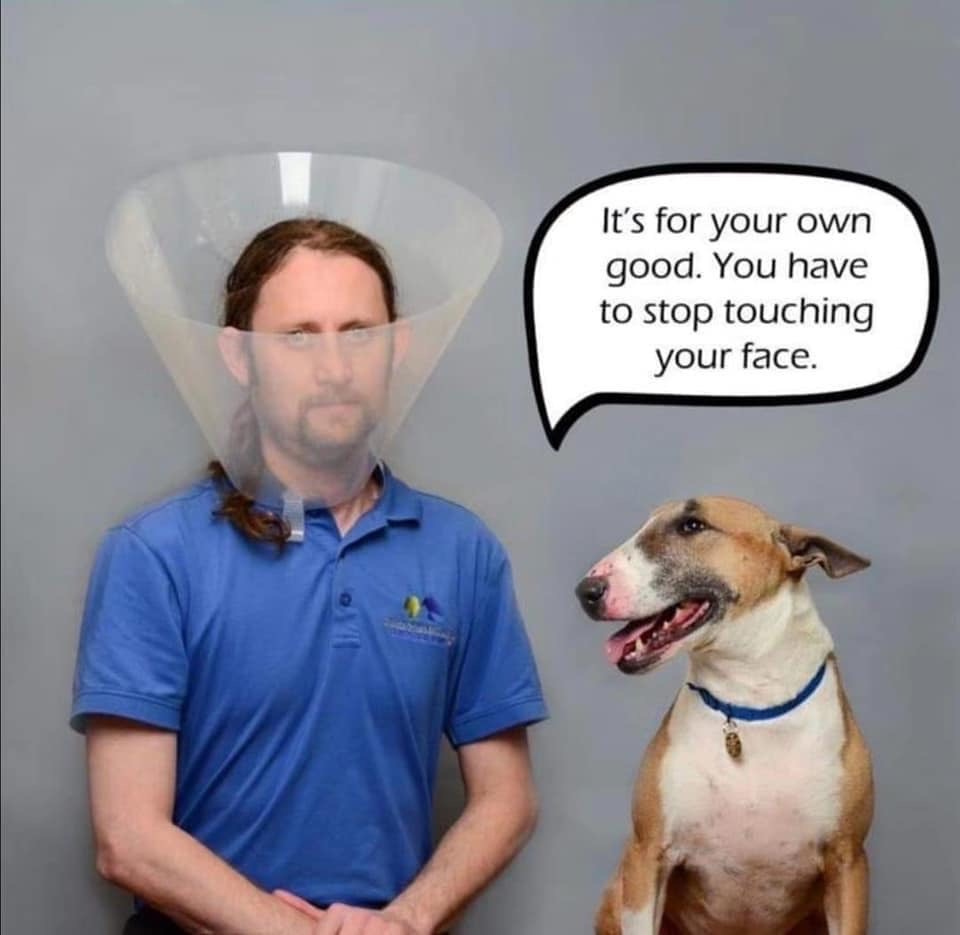 The challenge I'm doing right now is related to my diet. I'm a perpetual snacker and have mentioned many times before that I struggle with cravings for sweet foods. I'm also a stress eater, a moderator, and someone who loves to treat herself to feel better. I have a hard time adding muscle to my frame despite a few years of dedicated strength training, and assuming I can continue to stay healthy and free from infection, I'd like to change that.
One thing I haven't ever tried is eating a higher protein diet (daily consumption of protein grams equal to my body weight) where the protein comes only from whole foods (specifically meat, fish and eggs) instead of things like protein powders and bars. In the past, I've tried 30-day eating experiments of keto, carb cycling, no sugar, no bars, high protein but with bars, etc. None of these have produced much lasting effect on my strength or body composition despite consistent exercise.
So for the next month, I'm challenging myself to do this. It's a good time because we're at home and preparing all our own foods; there's really no excuse to eat convenience foods on the go like snacks and bars. But it means eating bigger meals and likely not snacking, which makes me uncomfortable. Basically, I'm flipping my normal practice of "meat as a condiment" on its head, which is going to be hard since I tend to have an aversion to meat. I tried something similar before and ended up just replacing rather than adding more protein. We'll see how this goes.
Setting the intention is one thing, but it's also good to set yourself up for success by incorporating some accountability measures. What I do is to set a item in my calendar every day to will ring a reminder at a certain time. I also use the Way of Life app, which is a free weekly habit tracker with boxes to check if you meet your daily goal. I haven't used accountability groups for my challenges, but I do know that you can find some to join through Gretchen Rubin's site and Facebook.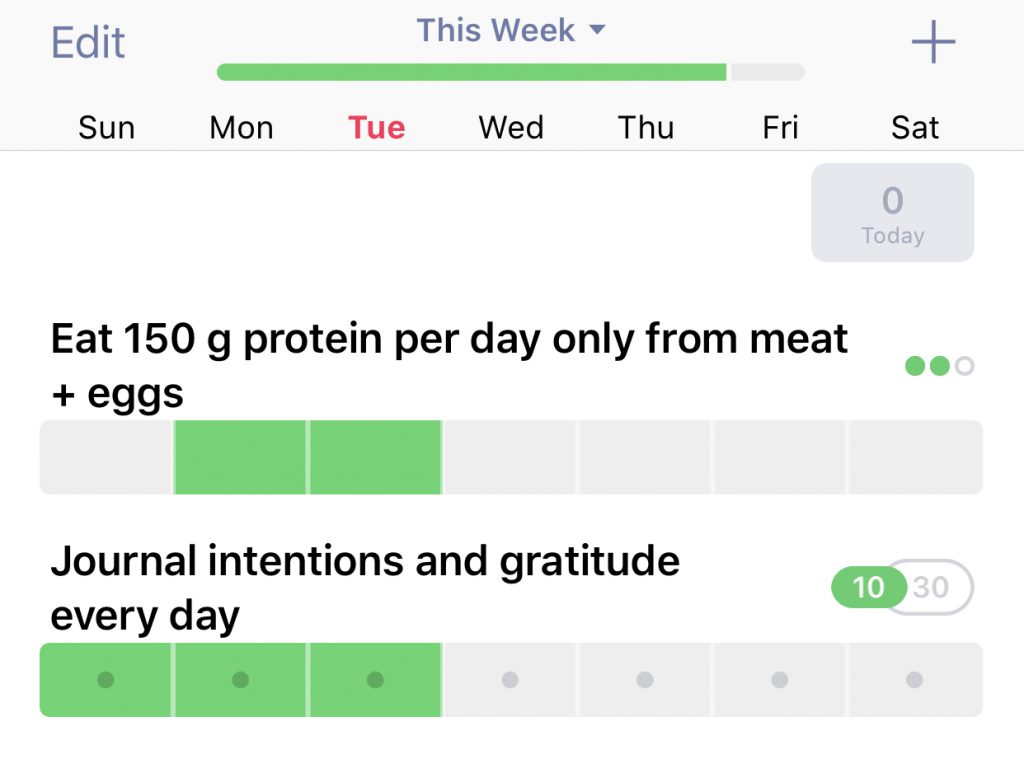 One more thought: the novel coronavirus isn't the only thing right now that's contagious. Focusing on doing something good for yourself – just a little thing consistently each day – will not only help to distract you from all the negative news, lack, and fear out there; it will provide you with the positive mental outlook needed to stay healthy yourself… and maybe inspire someone else close to you in the process.
So what are you going to work on? Leave your challenge in the comments below!