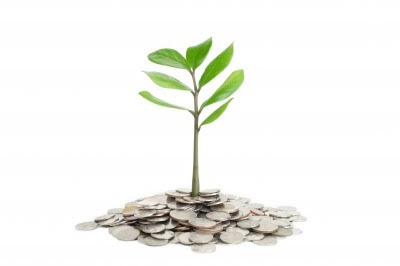 Do you know how social security works? Are you maximizing contributions to a retirement account? Have you ever heard of a 529?
Money. It's not a topic people commonly like to discuss, and yet it's very important our overall well being. Physicians are notoriously horrible at managing money, and many professionals who undergo some amount of postgraduate education shoulder a substantial debt burden. After all that training is over and you're finally a boss, the last thing most people want to do is continue "living like a resident". Lifestyle inflation and remedies for delayed gratification ensue.
Earlier this month, I had the pleasure and opportunity to attend the first Physician Wellness and Financial Literacy Conference, aka the White Coat Investor Conference, in Park City, UT. The conference featured valuable and practical presentations by physician experts in the areas of finance, financial independence, and burnout, along with some financial professionals (who do not have an interest in charging huge fees to physicians for their services, an issue common to many physician-targeted financial advisors). Why discuss money and burnout in the same venue? Financial stress can be a major contributor to the chronic stress buildup that leads to burnout. In an ironic twist of fate, if burnout results in lost productivity and/or time at work, money problems at the root will merely amplify.
Update 6/1/18: The White Coat Investor is now offering the entire March conference (including the blogger panel Q&A I was involved with) as a video course! He already has a popular Fire Your Financial Advisor course, so be sure to check both of these courses* out if you would like to learn some valuable financial lessons in video format!
In order to avoid career burnout and maximize happiness, many people (from higher income physicians to 9-to-5 cubicle surfers) are turning to the financial independence (FI) movement. Before I had my daughter, I never really thought much about it, but now I definitely think about FI every day. I've talked a bit about the fallacy of upgrading and my own exploits in minimalism. And the beauty of it is that ANYone can work toward FI regardless of their financial starting point, income, and living expenses. It's about taking personal responsibility for your money going in and out, and making small changes to ensure more freedom and more choices.
On day two of the conference, I represented both PracticeBalance and Mothers in Medicine on a panel of six bloggers for a Q&A session. Despite being the only blogger there who does not primarily blog about finance, it was a lively discussion with lots of inquisitive attendees. It left me with inspiration to blog more; you will be seeing a money-themed series of posts coming on the blog very soon!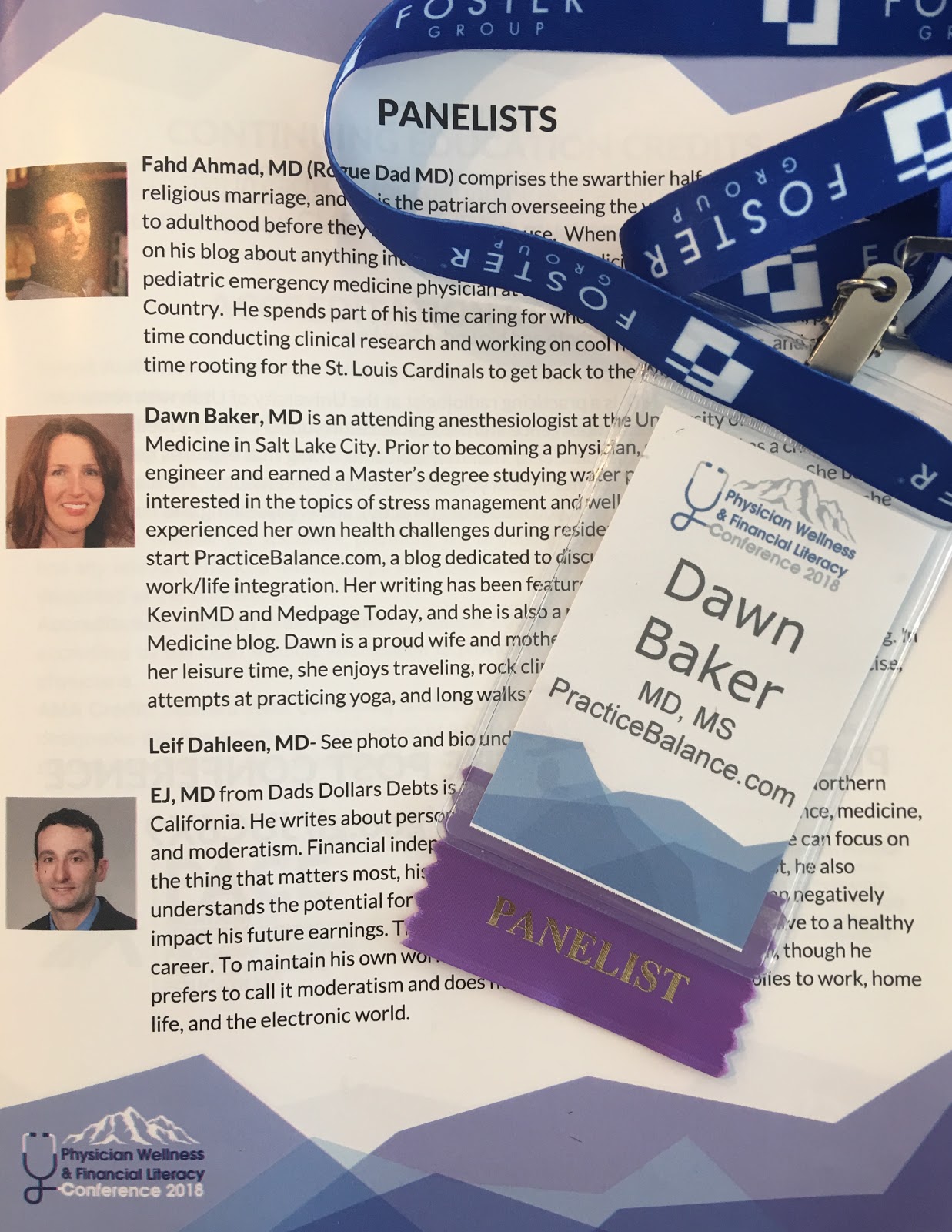 How does money affect your happiness and stress level?
* Affiliate link: I get a small amount of commission on any sales of these courses through this link.