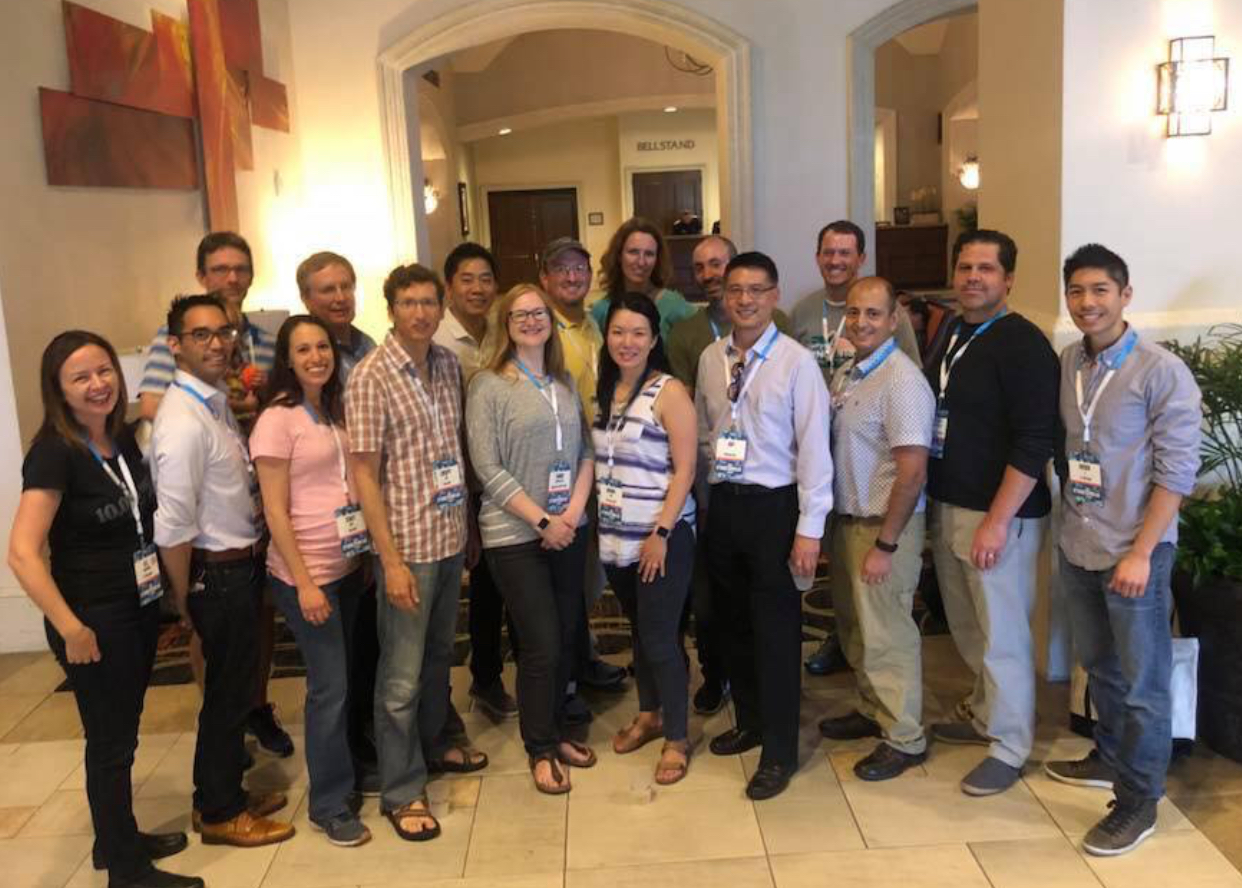 In my adult life, the only conferences I've attended have been related to earning Continuing Medical Education (CME) credit. However, one of my 18 for 2018 goals was to attend a different type of conference (and to do it on my own – I've never been away from my toddler for longer than 2 days!) Despite the fact that my blogging is more in the health and wellness sphere, I decided to attend FinCon – Where Money and Media Meet in Orlando, FL last month. After looking at the extensive presentation offerings on how to grow your blog and social media presence, I decided to go for it!
First off, I'll say that this conference has something to offer for many people. The presentations were geared toward bloggers, YouTubers, writers, and general entrepreneurs alike. If you do social media or online marketing of any type, this conference is for you. Even if you do nothing in the online media arena but happen to be interested in personal finance (and I'd argue that everyone should take a vested interest in their own money), FinCon offers myriad camaraderie and connections with like-minded folks. I met a few people who were only in attendance to see/meet their favorite bloggers or YouTubers! The financial independence movement is hot and growing, as evidenced by the mainstream media presence of such phenoms as Mr. Money Mustache. In fact, one of the keynote speakers was Jean Chatzky from the Today Show and HerMoney; if that's not mainstream media, I don't know what is!
One of the other motivations for me to attend this particular conference was the chance to interact with some of the physician bloggers I met at the White Coat Investor Conference, in addition to other countless bloggers in my physician Facebook groups. CrispyDoc organized a huge dinner for all of us and dubbed it PhysCon18; twenty-some physicians who were at the conference met one night at a local Cuban restaurant for great food and even better conversation! What we all have in common, besides our MD title, is the desire to serve a community outside of our roles in medicine. Some have targeted missions to educate and empower physicians and MD trainees, while others (like me) appeal to a broader audience: people who want to take control of their lives or finances, who maybe want to eschew the lifestyle creep associated with consumerism and the cult of busyness. People who want to live a simpler and happier life. People who need tools and inspiration to do these things.
The beauty of blogging in general is that there are so many different voices, and while some of them might be talking about similar things, you can choose to follow those voices that resonate with you. In that sense, there's space for everyone who wants to be here! The number of physicians turning to blogging as a means of expressing themselves, educating, relieving their own burnout or creating side-gig income is rapidly increasing. In fact, XRAYVSN just collated a landing page for more than sixty physician bloggers' works called The Hospital.
Before I decided to pursue medicine after finding myself at a career crossroads, I seriously considered becoming a teacher. But I also love writing, which is why I've been doing so here for more than 6 years now. For me, blogging is my way of being an educator, not as an expert but as a fellow traveler on many concurrent journeys. When I share my inspirations, I hope they in turn serve to inspire you. I'd like to write more and grow PracticeBalance in the years to come, and I got a ton of ideas for how to do this at FinCon. What would you like me to write more about? Let me know below in comments!