It was a typical Thursday at work. My cases finished quite early, and after a leisurely lunch (an unusual occurrence in my line of work) chatting with colleagues in the lounge, I was asked to give a couple more brief anesthetics in the cardiac clinic. Usually doing "safari anesthesia" for those types of sedation cases constitutes an eye roll, but it was only noon. All in all, it turned out to be a pleasant workday, and I got to leave relatively early. I took some time on my own for self-care (a rare treat on a workday) by getting a pedicure before picking up my daughter at preschool, and then we all had a nice dinner at home.
Nothing about this day was remarkable for me; in fact, it was particularly chill. Only for someone I work with, it turned out to be their worst day ever. Collapse in the OR, colleagues rushed in. Emergent intubation, hours in surgery. A devastating diagnosis followed by tenuous life vs. death days spent in the ICU. This person is slowly recovering as I write, but everything from now on will be different. Without divulging too many details, they are facing a very significant disability.
When I found out about what had happened, my first inclination was to feel guilty. How could I have had such a nice afternoon in parallel with the unthinkable happening to someone I know, someone I deeply respect and care about? It's still haunting me, and I wrote my feelings about it in an emotional Mothers In Medicine post (if you missed it, you can read it here). From a broader perspective, this kind of thing happens all the time: a birth occurs simultaneously with a death, someone becomes the victim of a crime as another person is experiencing pure joy. Many of us remember what lame thing we were doing when the twin towers toppled on September 11, 2001 and thousands of people suffered (I was on an elliptical trainer at the gym). But it doesn't exactly hit home until you know about an instance like the one I describe above. Something horrible happens to someone you know, yet you are off living your everyday life: concurrent yet VASTLY different experiences.
You can fight it, live in fear of bad things happening to you or a loved one (shoe-drop thinking), continue to struggle with comparisons and perfectionism, or you can accept this reality of life and what it teaches us: to be thankful for every mundane moment. I'm choosing the latter. Whether I'm doing everyday things that are pleasurable or chore-like, I'm choosing to notice a bit of gratitude. For every little smile my daughter flashes, every time she faces me and raises her hands, pinching the sky for me to pick her up. I hoist that 45 lb body gingerly in the air because, yes, she's huge at just shy of three years old and I have a bad back… but I am capable of lifting her and she wants me to lift her (surely this won't go on much longer). For every time I have to walk the dog in the cold… I'm walking. It's cold, but I live in a beautiful place with four seasons. And after this, I can go warm myself in my own house that I own outright – an unusual and awesome thing.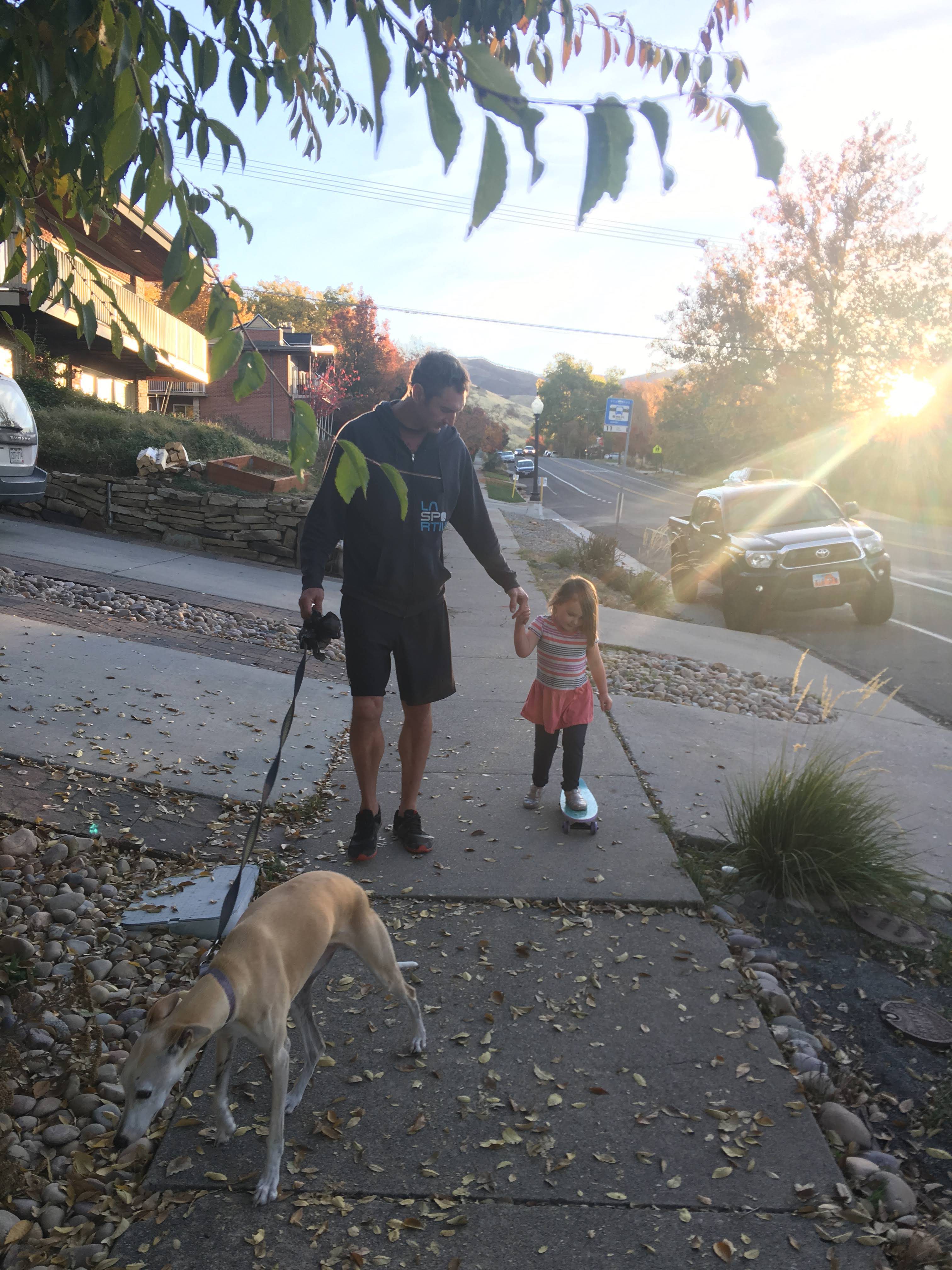 I call this mindset #IGetTo (something I also wrote about earlier at Mothers in Medicine): I get to do mundane things every day! Try reframing your boring or tedious life activities like this – next time you're stuck in traffic this busy holiday season, the sun decides to hide and it snows on you, or you have to stay late at work to finish that project before the deadline. You don't have to deal with these things, you get to. And others might not be so lucky.
What everyday thing are you thankful about this season?